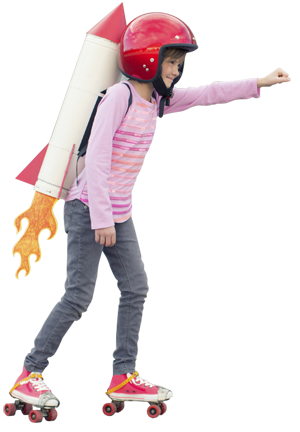 ---
Contact Debby Schriver | (865) 414-1813 | P.O. Box 23192, Knoxville, TN 37933
---
A native of Chicago, Debby Schriver earned undergraduate and graduate degrees at the University of Tennessee, Knoxville. Her major studies were in educational counseling psychology and early American literature.
As an author Schriver has a broad base of success. In 2000 The University of Pennsylvania published her book, To Read My Heart, the Journal of Rachel Van Dyke 1810-1811. The discovery and research of this journal gave Schriver first-hand investigative experience as a literary sleuth. Rachel Van Dyke left few clues about her life after the age of 18. Delving into early town city directories, marriage and death records, church files, cemeteries, and researching every person and event mentioned in the journal unearthed a wealth of information. Co-author Lucia McMahan provided additional historical context and insight. This book has received laudatory  reviews from scholars and general readers alike.
In the Footsteps of Champions: The University of Tennessee Lady Volunteers, the First Three Decades, published in 2008 by the University of Tennessee Press, showcases the progression of women in sports from the passage of Title IX to present day. Schriver interviewed 139 individuals—including Senator Birch Bayh, author and co-sponsor of Title IX legislation; legendary Lady Volunteer basketball coach, Pat Summitt; and more than 120 athletes from every era and collegiate sport. This book is filled with engaging stories and boasts the largest published collection of photographs featuring women in sports.
Ice 'n' Go:  Score in Sports and Life, represents Schriver's skills as a ghostwriter for noted athletic trainer, Jenny Moshak. This 2013 book published by the University of Tennessee Press is an insightful perspective of youth sports and sounds the call for reforms that will foster more balanced and healthy sports experiences. Adopting the tools of a speechwriter, Schriver met the challenge of writing to capture the voice of Jenny Moshak. Soaring book sales are proving this book to be a success.
Schriver's curiosity in the psychological and sociological ways that people develop, particularly during the formative years, found a professional home in higher education.  At the University of Tennessee she served as Associate Dean of Student Conduct and Orientation for 13 years and Manager of Employee Training and Organizational Development for 18 years. Her responsibilities included counseling first-year students having difficulties in their transition to the university. In this role each year Schriver selected and supervised 22 students to serve as orientation assistants to approximately 3,600 incoming students and their parents. Her position required the ability to identify and understand the emotional stresses of students leaving home for the first time and entering an environment totally new to them. Throughout the academic year she counseled students to assist with their academic and social adjustments to an environment far different from their previous experiences living at home.
Schriver's work in employee training and organizational development called on her research and writing skills to create and implement training seminars pertinent to faculty and staff at the university. She researched, wrote, developed, and presented more than 150 different programs to teach a broad spectrum of knowledge and skills including productivity, employee motivation, conflict resolution, supervisory development, and effective communication. Recognizing her outstanding work, the College and University Personnel Association (CUPA) honored her for innovative curriculum development and program presentation.
Schriver also is nationally recognized as a leader in student development and has been honored by the National Orientation Directors Association (NODA) and the American College Personnel Association (ACPA).  She is the first woman to be elected president of NODA; served as chair of the Commission for Admissions, Orientation, and Retention for ACPA; and served on the national committee for alcohol education. Alumni of the University of Tennessee have established the Debby Moberly Schriver Endowment to grant scholarships to students working with first-year students in their capacities as Orientation Leaders.
Schriver is actively involved in civic organizations, particularly those which direct their services to children. She is a Girl Scout volunteer, serving in numerous positions—troop leader, mentor for senior girls completing their Gold Awards, international travel leader for middle school and high school level girls, and president of the Girl Scout Board of Directors. Schriver is an American Red Cross Volunteer, delivering first-aid classes, disaster shelter preparedness, and youth education classes in local schools. As a Rotary Club member she volunteers her time and reads to first, second, and third-graders at an inner-city school.
Schriver developed "Poet's Corner," a poetry writing class for third graders in area schools, culminating with a poetry reading at an area bookstore.  Poet's Corner was featured as the "highlight" of third grade and was featured in local media during its four-year tenure. Schriver also serves as a member of the board of directors for Blount Mansion, the 1792 home of William Blount, first governor of the Southwest Territory.
Schriver's child advocacy skills were put to work when she was appointed a member of the Foster Care Review Board by the Knox County Juvenile Court. This board meets monthly with Department of Human Services professionals, lawyers, social workers, children, and parents in the foster system to determine their progress toward goal achievement and reports the board's recommendations directly to the judge.
Schriver is the recipient of numerous awards, including the American Red Cross Volunteer of the Year, University of Tennessee Chancellor's Citation for Outstanding Achievement, University of Tennessee Woman of Achievement, and the Thanks Badge for Outstanding Leadership from the Girl Scouts of the USA.
She resides in Knoxville, Tennessee, where she is an active community volunteer, serves as a consultant for the University of Tennessee Institute for Public Service, and is invited as a frequent speaker to civic groups and non-profit organizations. She is known for her intuitive abilities to understand heart, facilitate groups, and motivate with an eye toward building confidence in others. Her tenacity to find the true story, her engaging writing style, and her ability to capture the essence of an interview make for a winning combination.